Looted artifacts returned to Iraq, including 4,400-year-old statue stolen during US invasion
By Barbara Surk, AP
Tuesday, September 7, 2010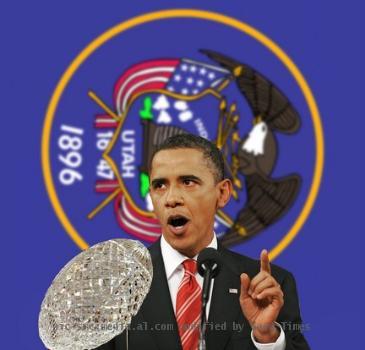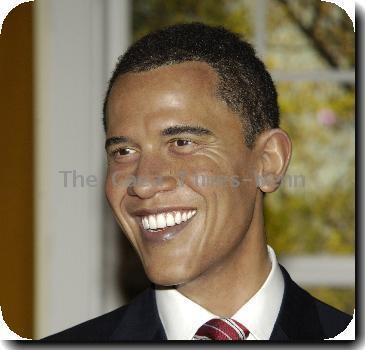 Hundreds of looted artifacts returned to Iraq
BAGHDAD — Hundreds of Iraqi artifacts looted from museums and archaeological sites across the country — including a 4,400-year-old statue of an ancient king stolen during the U.S.-led invasion — have been returned to Iraq and were displayed Tuesday.
Iraq is home to relics of the world's most ancient urban civilizations. But its priceless heritage has been plundered during the country's wars and upheavals, and its precious antiquities sold to collectors abroad.
The U.S. military was heavily criticized for not protecting the Iraqi National Museum's trove of relics and art following Baghdad's fall in 2003. Thieves ransacked the collection, stealing or destroying priceless artifacts that chronicled some 7,000 years of civilization in Mesopotamia, including the ancient Babylonians, Sumerians and Assyrians.
Iraqi and world culture officials have for years struggled to retrieve the treasures but met little success. About 15,000 pieces are still missing from the museum that reopened last year, according to the Deputy Director of the museum, Mohammed Muhsen Ali.
More than 5,000 pieces have been returned since 2003, he said.
"Today is a celebration in Iraq. This is bringing back the civilization and the cultural heritage of Iraq," he said.
Tuesday's display at the Foreign Ministry of more 542 pieces returned to Iraq was aimed at showcasing Iraqi and international efforts to repatriate the country's looted cultural heritage.
The most prominent piece on display was the 4,400-year-old statue of a Sumerian king discovered in the 1920s at the ancient city of Ur in southern Iraq. The headless statue was stolen from the Iraqi National Museum during the looting and chaos that followed the capture of Baghdad by U.S. forces in April 2003.
Among the youngest pieces of Iraq's past on display Tuesday was a chrome-plated AK-47 with a pearl hand grip bearing Saddam Hussein's image. It was taken to the U.S. by an American soldier as a war trophy.
Tuesday's display was hailed as a great achievement by Iraqi government officials who vowed to continue the battle to reclaim Iraq's artifacts.
"We will not stop," said Iraqi Foreign Minister Hoshyar Zebari. "We will continue our efforts in order to return the last precious pieces to its legitimate owners."
In a separate development, an al-Qaida front group claimed responsibility for a weekend attack in the heart of Baghdad that killed 12 people.
In a statement posted on a militant website, the Islamic State of Iraq took credit for an hour-long assault Sunday on the headquarters of the Iraqi Army's 11th Division. It was the second assault on the complex in less than a month and demonstrated the challenges Iraqi security forces are still facing after the U.S. change of mission.
U.S. troops living and working at the complex helped Iraqi troops repel Sunday's assault, marking the first exchange of gunfire involving American forces since President Barack Obama declared an end to combat operations Aug. 31.
Associated Press Writers Sameer N. Yacoub and Sinan Salaheddin contributed to this report.
Filed under:
Travel
Tags:
Arts And Entertainment
,
Baghdad
,
Barack Obama
,
Iraq
,
Leisure Travel
,
Middle East
,
Ml-iraq
,
Museums
,
North America
,
Recreation And Leisure
,
Sculpture
,
United States
,
Visual Arts